The perfect agility of this mobile phone is ensured by a quad-core processor and 1 Gb of RAM memory. The Samsung Galaxy S3 has up to 64 Gb of space for users , so you don't have to worry about having to leave your movie or music at home. The display has a diagonal of 4.8 inches and a resolution of 720 × 1,280 pixels. That's not all, the Samsung Galaxy S3 offers so much more.
High performance
The Samsung Galaxy S3 attacks the peak performance of mobile phones. How is it possible ? Look inside for an explanation. The quad-core Samsung Exynos 4412 processor is ticking under the cover. The clock speed of each core is set to 1400 MHz. The RAM has stopped at 1 Gb, but it is said that a version with 2 Gb of RAM will also be produced. The Mali-400 MP chip ensures fast graphical calculations. When the tests show whether the Samsung Galaxy S3 will beat its rivals with the Tegra, the HTC One X. It definitely has the parameters .
Design
Inspired by nature – this is how Samsung presents the look of this mobile phone. Just as you won't find any sharp edges and straight lines in nature, so don't look for anything like that on the Samsung Galaxy S3. Everything is nicely smoothed and excellently ergonomically shaped. Even the display is slightly bent, but this is not such a novelty, it certainly reminds you of Nexus models. The body is made of a pleasant material and there are 2 color variants – white and blue. It will be best if you judge the look yourself, so you can look at the photos.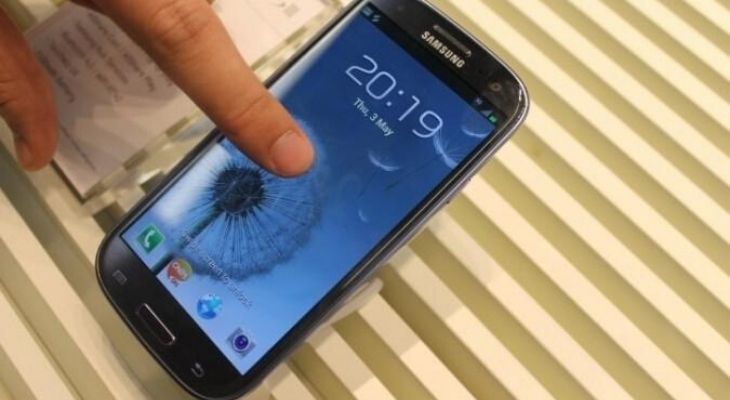 A pioneer of many features
Everyone was cheering after introducing this phone to the public. Samsung has worked on new unique features that you will not find on a phone other than the Samsung Galaxy S3 . In the function section , we will analyze and describe everything. If you don't know S Voice, S Beam or Smart Alert yet, you're in the right place.
His successor
The successor to this mobile phone is called the Samsung Galaxy S4 . It is very similar in appearance and at first glance it is clear that it is a successor to the Galaxy series. High performance, elegant appearance, lots of functions, plenty of user memory, quality workmanship and a wide range of accessories – that's how the S4 model could be summed up. 
Competition
The Samsung iPhone model line has been making the biggest competition for many years with the Apple iPhone . The phones from this California company are very well made, have a nice design, a great community and, in addition, are considered among people as a sign of luxury. Many people say that the iOS operating system is faster and more stable than Android. This may have been the case before, but in recent years, Android has evolved to make it a truly unrivaled operating system. Recently, Samsung Lumia or LGmobile phones may also threaten Samsung . Google Nexus mobile phones , which offer a clean operating system, are also very interesting .