One of the main appeals of Google's Android platform is the freedom that it gives you to tweak it to your liking. Google doesn't place as many limits on Android users as some other platforms, which is ideal 
Now, one way to truly customize your Android smartphone that's catching on in popularity is to root it. Plus, rooting your phone could be an uncomfortable experience if you are not filled with technical knowledge. Instead of rooting your phone and possibly voiding its warranty, there are plenty of apps in the vast Android Market that can help you with customization. Sure, it may not be as exciting and taboo as rooting, but it's much simpler and safer at the same time. All of the apps in the list have one thing in common: they're all free.
ADW.Launcher
ADW.Launcher is an app that many Android users tout as one that should have been included as the default launcher app on their smartphones. Why? Simply put, the app is extremely customizable. It's open source and moves way beyond just tweaking your phone's desktop. ADW.Launcher comes loaded with tons of themes, supports auto-rotation, and more. The app allows you to customize the app drawer and you can drag and drop action buttons where you need them.
LauncherPro
LauncherPro is another utilities app in the mold of ADW.Launcher. The amount of settings it offers makes it one of the Android Market's top launcher utilities. It's fast and practical, so you will be able to customize your smartphone in little. LauncherPro allows up to seven home screens, and you can adjust the number of columns and rows on the screen to accommodate your icons. Custom icons and smooth scrolling are other examples in a large line of ways you can use LauncherPro to personalize your Android experience.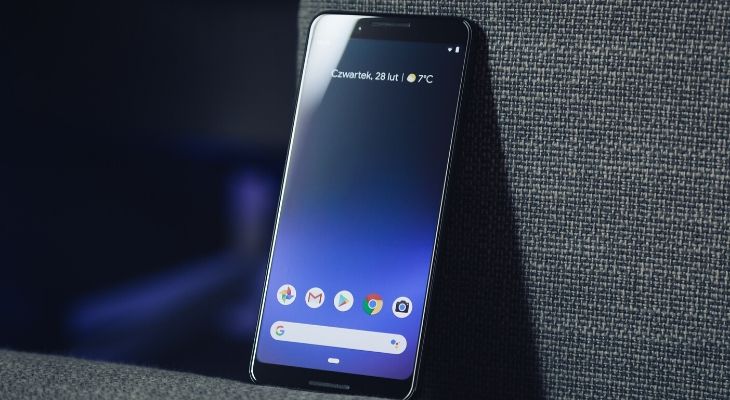 Myxer
Ringtones are one way to truly customize your Android phone, and Myxer is one of the best free apps in this realm. The standard ringtones that come on your Android phone, or any phone for that matter, can get old after a while, so this app can help you add some new audio life to your mobile experience. Through Myxer, you get to choose from millions of free and premium MP3s that can be downloaded directly to your phone's music player. The option also exists to use MP3s you already have filed away on your phone. Instead of just accepting the hook of a song or a pre-defined part, you can select and cut the exact section of the track that you want to use as a ringtone. If you are having trouble playing around with the ringtones, suggestions are available that detail the most popular song sections that your Myxer colleagues have selected for their phones.
GO Launcher EX
GO Launcher EX is most widely used home apps in the Android Market. Its main specialty hovers around the organization of the app drawer. You can categorize apps with ease, sort icons, hide icons that you barely use, and uninstall apps that you have no more use for. GO Launcher EX supports gestures, smooth scrolling, the resizing of widgets, and provides superb flipping performance. Toss in some handy widgets like GO Calendar, GO Clock, and GO Task Manager, and you can see why GO Launcher EX is so popular.
Backgrounds HD Wallpapers
 For an app that gives you a one-stop-shop for wallpaper goodness, look no further than Backgrounds HD Wallpapers. With a selection of over 10,000 wallpapers, you will be hard pressed to not find what you are looking for here. New and unique backgrounds are added to the app's catalog on a daily basis as well, so if you don't find anything that catches your eye, stay tuned until something does come about. The wallpapers are broken down into several categories for easier browsing, and you also have the option to add your own personal photo if you like.
K-9 Mail
Here's an app that is highly useful for customizing your Android smartphone's email functionality. You may dislike how it works. Whatever the case may be, K-9 Mail allows you to amp up the Android email experience. The app supports IMAP, POP3, and Exchange accounts, plus features such as flagging, push mail, multi-folder sync, signatures, and filing. It offers a unified inbox feature for a better overview of multiple accounts, but you can also view accounts individually if you prefer. The inclusion of unique sound notifications is another plus.
Launcher 7
If you prefer the look and style that is characteristic of Microsoft's Windows Phone 7 mobile platform, Launcher 7 is the app for you. One advantage it has over other Windows Phone 7 launchers is that it gives you the power to customize your start screen by long pressing on a tile and dragging it to its desired destination. 2 x 1 tiles are supported, and you also get customizable tile colors and original Windows Phone 7 backgrounds as part of the feature set. This app is more style over substance, but it's still worthy of a download, especially if you are looking for some Windows Phone 7 flavor in your Android environment.  
There are obviously other apps in the vast Android Market to help you customize your smartphone, but the ones listed are a good place to start. Over time, you will undoubtedly come upon more apps to make your Android experience even better.