This review will take a look at the Samsung Galaxy Nexus in terms of design, features, and performance to help you decide if this Android handset just released for Sprint customers is worth purchasing.
Before we jump into all of the bells and whistles that come packed into the Samsung Galaxy Nexus, let's discuss the first impressions we get once we unpack it from its box. At first glance, the Galaxy Nexus looks like your standard touch-screen smartphone. It has a nice look that is smooth overall thanks to its curved edges. Samsung followers will probably notice that the Galaxy Nexus looks similar to the Nexus S, which goes in line with Samsung's recent tradition of releasing phones that seem to have rather repetitive designs. That is not a complaint, however, as this smartphone passes the eye test right off the bat. The black and gray color scheme has a masculine tone to it and also makes the phone suitable for a professional setting.
Features of Samsung Galaxy Nexus
The Samsung Galaxy Nexus measures in at 5.3 inches tall by 2.7 inches wide by 0.37 inches thick and weighs 5.1 ounces. It is certainly not the most portable smartphone you will find, so those with smaller hands who are looking for a compact body should probably look elsewhere. Despite its non-miniature size, the Galaxy Nexus does not feel all that durable, so investing in a protective case seems like a smart practice to follow. The Nexus feels comfortable to the touch.
The front of the Galaxy Nexus is dominated by a spacious 4.65-inch touch-screen HD display with 1,280 x 720 resolution. In actuality, you only get to make use of 4 inches, as the rest of the display is used to accommodate a small shortcut tray. Regardless, that should be enough for most users.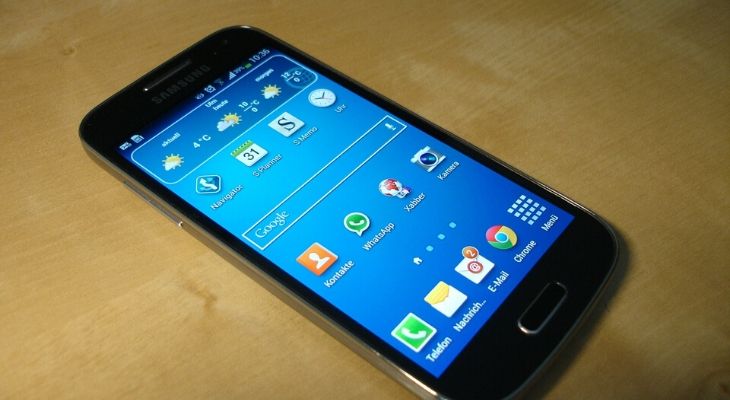 Web browsing and E-mail
The display produces bright, vibrant graphics that make the Nexus great for browsing the Web, viewing video, gaming, and more. The display's size and the responsive touch-screen work well in navigating the easy to use interface. You have the option to customize five home screens to fit your needs, which is a definite plus.
Typing with the Galaxy Nexus' virtual keyboard is a pleasure, so messaging fans should be satisfied in this department. You can type in either portrait or landscape mode, both of which offer a keyboard that spans the entire width of the display for maximum comfort. If you are coming to the Nexus from a smartphone that employed Swype technology, its omission here will be a disappointment.
Beneath the display are three touch controls that allow you to go back, go to the Home screen, and open recently used apps. A small indicator light that flashes when you receive a call, messages, or notifications is also worth mentioning. Other physical features of the Samsung Galaxy Nexus include a volume rocker, power/lock button, and dock accessory connections on the sides and a 3.5mm headset jack and micro USB port on the bottom. The back panel, meanwhile, features the camera lens and flash.
 Basic Google features of the Samsung Galaxy Nexus
Moving away from the Galaxy Nexus' design and into its feature set, let's begin with the basics as far as the Google-themed offerings are concerned. This is an Android device that ships with the Ice Cream Sandwich version of Google's mobile operating system. As such, you get plenty of Google goodies, such as Gmail, Google Messenger, Google+, Google Search, Google Maps, Google Latitude, Google Talk, and YouTube. You also get Google Wallet as a nifty way to make purchases on the go. Thanks to the Android status, you can access the platform's huge selection of apps via Google Play as well.
 Basic non-Google features of the Samsung Galaxy Nexus
Looking at the basic non-Google features of the Samsung Galaxy Nexus, we find such standard offerings as a speakerphone, alarm clock, calendar, calculator, voice commands, and Bluetooth 2.0. Integrated GPS will help you find your way should you need some navigational help too.
Messaging comes in different forms, beginning with text and multimedia messaging. The aforementioned virtual keyboard on the large display allows for quick and painless messaging with friends and colleagues. Email is available through Gmail and other popular services for work or personal use. If social networking is your thing, the Galaxy Nexus integrates well with apps for sites like Facebook and Twitter.
As far as connectivity, there's integrated Wi-Fi when you want to connect to available wireless networks in range. 3G is available, and 4G LTE capability is set to become available from Sprint in some major cities during the first half of 2012. Once connected, you can browse the Web with ease thanks to the Nexus' integrated browser that offers all the functionality you are accustomed to enjoying right on your computer, such as tabbed browsing, incognito mode, and more.
Camera features of Samsung Galaxy Nexus
The Galaxy Nexus' 5-megapixel camera features digital zoom, face detection, and many more options to satisfy photography fans. Once photos are snapped, the Nexus also offers a nice host of editing tools. Photo quality is decent, but not the best you will find. HD video can be record as well in three different resolutions and with various settings. If you are in the mood for video chatting, there is a 1.3-megapixel front-facing camera. Other entertainment can be had with the Nexus in the way of music, video, and gaming, plus the huge selection of Android apps via Google Play that we mentioned earlier.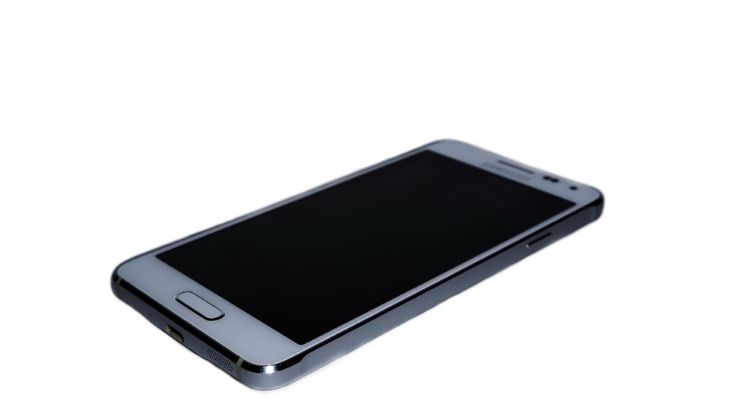 Performance  of Samsung Galaxy Nexus
Rounding out this review of the Samsung Galaxy Nexus is the smartphone's performance. The 1.2GHz dual-core processor under the hood offers snappy performance no matter what task is being executed. Call quality is loud and clear, even when the speakerphone is engaged. 3G speeds are satisfactory, although it would be nice if the 4G LTE capability was already available. The battery also seems to hold up through a busy day's work and offers a rated talk time of 12 hours and a standby time of 6.25 days.
So, is the Samsung Galaxy Nexus the right smartphone for you? Well, if you can ignore the lack of 4G LTE at this time, you have yourself an Android smartphone with a solid design, a full set of features, and quality performance. Sprint offers the Samsung Galaxy Nexus for $199.99 after rebates and a two-year contract.