Thanks to ever-improving technology on smartphones, you can now have Kodak moments even when your point-and-shoot or DSLR camera is not on hand. Even many standard cell phones in the past came equipped with cameras, but the ones found on today's smartphones are becoming much more advanced in terms of their picture quality and available settings. Now, you may not be familiar with tweaking camera settings or know how to get the most out of your smartphone's camera. Don't fret,these tips should be applicable in your case.
Keep Your Camera at Arm's Reach
Sometimes there are candid photo opportunities that you just won't be able to capture again. With that being said, you want your smartphone's camera to be highly accessible. If you have to take several steps to activate the camera, you could lose your great photo opportunity in a flash. Since so many smartphones differ in their design, layout, and operating system, there is not a simple solution for all when it comes to quick camera access. As such, get to know your smartphone and configure it so that your camera can be launched with ease. This means positioning a shortcut to the camera on your home screen, or wherever is ideal.
Familiarize Yourself with the Camera Settings at Your Disposal
As mentioned earlier, newer technology in smartphone cameras means a wider variety of adjustable settings. Some smartphone cameras may come equipped with more settings than others.
One such setting to take a look at is the ISO setting, which determines how sensitive the camera's image sensor is to light. It's a good idea to toggle ISO off of its automatic setting and tweak it according to your environment.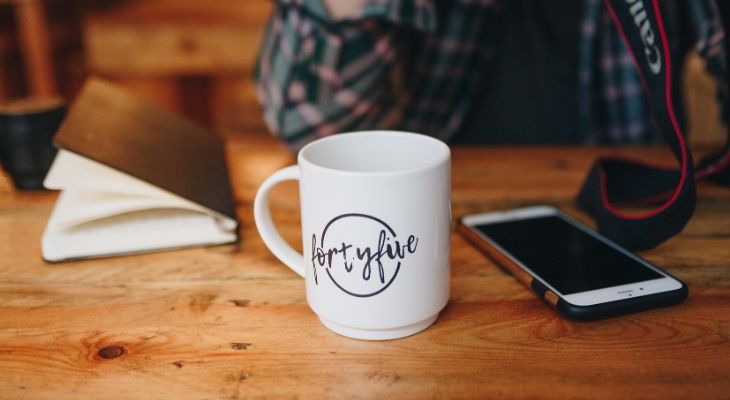 You can opt to leave this setting on automatic, but you might want to adjust it according to the environment for better results. Set the white balance to the closest available setting that matches your current environment. For instance, if the day is ending and you are outdoors, try the sunset setting. If you take such action, remember to switch it around each time to reflect any changes or simply place it back on the automatic setting to avoid any problems.
Keep Shutter Lag in Mind
Shutter lag on your smartphone's camera can make a huge difference between a good picture and a bad one. Any such delay is important to account for no matter what type of picture you are taking. Take some practice pictures until you have the timing of the shutter lag down. Smartphones from differing manufacturers will have unique setups when it comes to actually snapping photos and shutter lag, so your mileage will vary.
Flash Is Your Friend, Zoom Is Not
Stay close to your photo's subjects and use fill flash for improved lighting. The effect obviously won't be as noticeable as it would be during the nighttime, but it should improve your photo quality a bit. Just remember to not use the feature from a long distance, or the effect will be diminished. 
On the other hand, while flash is your friend, digital zoom is not. Using it can distort picture quality, so you are better off moving your feet to get closer to your subjects.
Recommended:Samsung Galaxy Nexus
Stay Level and Watch Your Surroundings
This is a bit obvious, but you want to keep your smartphone's camera level when snapping a photo. You want to avoid taking cockeyed photos or ones that are on a tilt. It may not be easy, but try to keep your body as still as possible to avoid any blur in photos. As for your surroundings, be aware of them. If you are taking a photo of a person or a group of people, make sure nothing is behind them that will make the scene look odd or comedic.
Use the Sun to Your Advantage
You can usually get the best quality pictures during the daytime since that is when you can feed the appropriate amount of light to your smartphone camera's image sensor. The sunlight is your friend, as long as you use it properly. Instead, try taking photos with the sun at your back. If you are taking photos while inside, flick on the lights and, once again, make sure the window/sunlight is at your back.
Use In-house Settings to Spruce up Your Photos
Depending on the smartphone you have, you may be lucky enough to enjoy a wide selection of photo editing options. This is a plus as it eliminates the need for extra photo editing software and allows you to optimize your photos right from your phone for uploading to social networking sites and sharing with friends via other methods. You will need some practice with the editing effects to see how they work, so don't wait until you have special photos taken to begin your experimentation. Keep this in mind as some effects will not be removable once they are applied.
Let Photography Apps do the Work for You
Smartphones and apps go hand in hand, and a good app can really enhance your smartphone's features. Look around for highly-rated photography apps to help convert you into a smartphone photo-taking pro.