With the Galaxy II we've moved past the idea of "thin" smartphones to one that is now flat. If I were to give you a piece of gingerbread and you were to put it in your pocket and walk around with it, you'd have a good idea what it's like to carry this phone. It's wide, flat, light in weight, and with corners that are more squarish than round. It's more attractive in looks than ergonomic in design, more focused than minimal. It is a large, vibrant screen mounted against a powerful processor and little else, because to most Android fans today that alone is beautiful.
Freshly Baked Goods
My mind is on gingerbread because that's also the name of the operating system. Just as different versions of Windows have names, so does Google's operating system for Android phones. They name their different editions after food – Éclair, Cupcake, Froyo – and experienced buyers know it's important to have the latest version if you want to be able to run the newest apps and get the best performance. Right now, that's Gingerbread.
Manufacturers like Samsung still get to add their tweaks and so the Galaxy II is missing some updates, such as the changes to the home screen menu and the shortcut to the Manage Applications Control. They've kept deeper upgrades including one-touch word selection for copy/paste and an easier way to change between front and rear cameras.
For Samsung Gingerbread is more about getting the most out of the Galaxy II's 1.2 GHz dual-core processor and 1 GB of RAM. Combined they offer a system speed that makes it easy to quickly whip through applications and, with HSPA internet access, download web pages within moments of asking for them.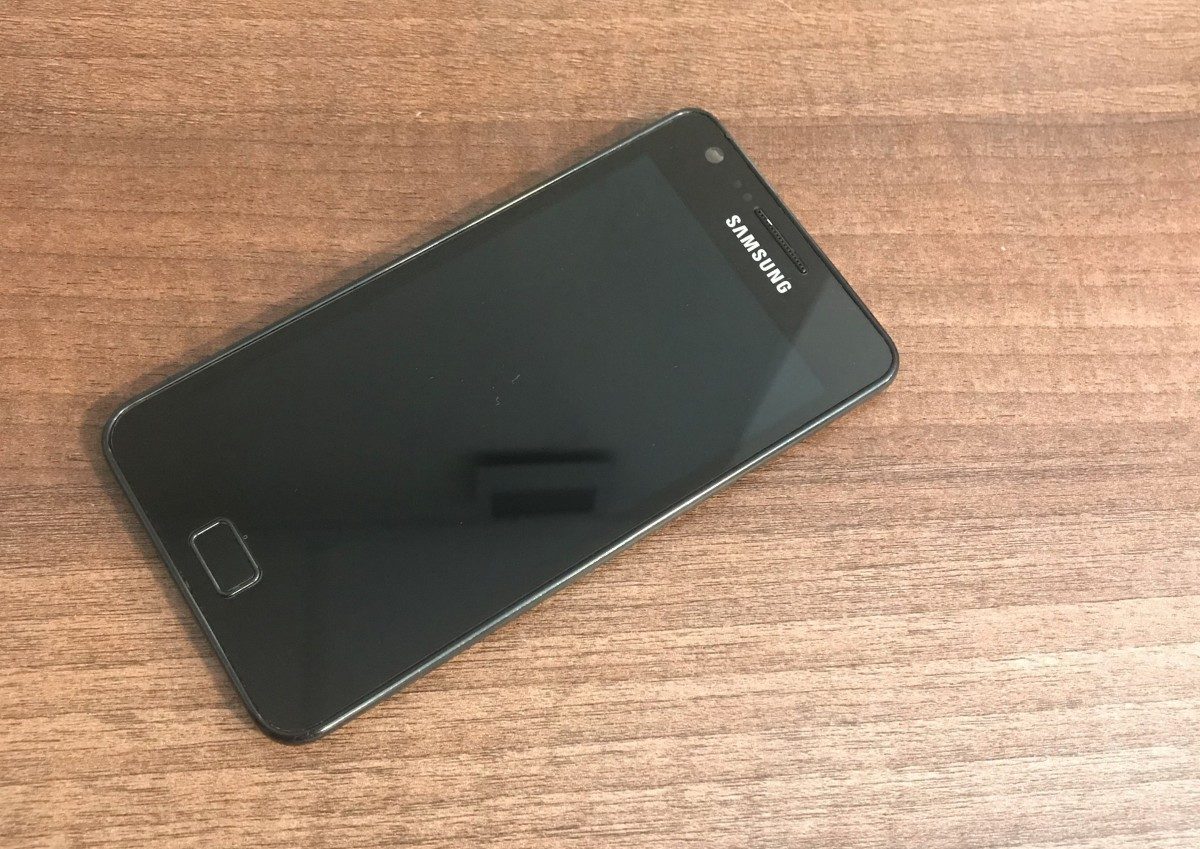 Super Colours

of Samsung Galaxy
The most important feature from the first Galaxy remains. At 4.3", the Super AMOLED touchscreen offers a wider range of colours than on other Android smartphones along with an energy-efficient brightness that stands out no matter what the light conditions are in your room. It stands out, not just with viewing photographs or movies, but with the apps too.
Considering the original Galaxy, everything I've listed so far is to be expected as upgrades, but there is one change that surprised me more than the rest, and that's the camera.
The Camera Is The Icing
At 8 MP, the rear-facing camera takes still pictures that are noticeably sharper and clearer than I've seen on similar handsets. An added LED-Flash is effectively bright without washing out your photos and the Gingerbread update means that it's easier to find on-screen editing, touchscreen zoom, and gain quick access to the gallery for immediate review of the photo you've just snapped.
Recommended: Smartphones, Gadgets, And Games
With 16 GB of internal memory to match the optional SD card slot (up to 32 GB), you might get a lot of use out of the camcorder which now supports 1080p HD. The camera lens is now placed in the very middle of the phone's back, meaning you can now get a better grip on the corners to steady it during movie shoots. The quality of both still and movie modes is enough to let you confidently leave your regular digital camera at home for casual outings.
Samsung Equation
Like a racer who straps a chair against a jet engine and calls it done, Samsung has created a smartphone that is boiled down simply to an equation of a Massive Screen + Dual-Core + Gingerbread and has left it at that. The advantage of the Android catalog is that there's a model for everyone and the Galaxy S II isn't a phone you buy to caress or because it looks slick across the room, but because once you turn it on and the world around you fades away, it's only the action on the screen that matters.