Earlier today, Apple took the wraps off of the eagerly-awaited iPhone 5. For those of you who just know you're going to want it, I'll start with the prices. The iPhone 5 will be available in 16 GB, 32 GB, and 64 GB versions for $199, $299 and $399 (in US dollars) respectively. You can pre-order it on September 14 (that's this Friday), and it begins shipping one week later.
Now for the next important question: why would you want to pre-order it? I can't answer that question, but I can tell you that Apple has tweaked and improved nearly everything over the previous iPhone model. To start with, it's even thinner, at 0.29 inches (7.6 millimeters) and lighter, at 3.95 ounces (112 grams). That's pretty, but by now you know the iPhone is more than just a pretty face.
Features of iPhone 5
The iPhone 5 offers more ways to connect to networks, and it's faster; the new alphabet soup includes HSPA+, DC-HSCPA, and the long-awaited LTE. Let's not forget Wi-Fi, of course; with the iPhone 5, you get the dual-channel 5 GHz version – which you might also know as 802.11N. How fast is that? Try 150Mbps.
What really sells a lot of people on the iPhone is the screen, and here Apple doesn't disappoint. You get a 16:9 four-inch panoramic screen with 44 percent more saturation than the previous iPhone. This time, the touchscreen sensor is built-in; Apple claims that this feature, which belongs to no other phone on the market, was vital in slimming down the iPhone. As you might expect, the new phone features Apple's Retina display.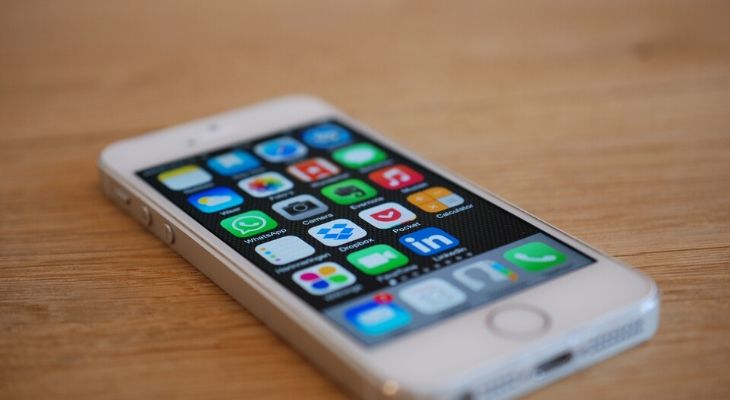 Web browsing of iPhone 5
The iPhone 5 gives you brains as well as beauty. The new CPU, the A6, is supposedly twice as fast as the one in the iPhone 4S. That will come in handy when you're loading web pages. Interestingly, though, if Apple's claims can be believed, that won't come at the cost of battery life. According to the company, users can expect eight hours of 3G talk time, eight hours of LTE browsing, 10 hours of Wi-Fi browsing, 30 hours of video and 225 hours of standby. For some people, that could mean charging the phone as rarely as once a week.
Camera and battery life
Apple upgraded the camera for the iPhone 5 as well. It offers a five-element lens and an eight-megapixel sensor, rear illumination, a hybrid infrared filter, and a dynamic low light mode. It also gives the shutterbug an image processing chip that reduces noise in pictures, giving them improved clarity. If you like to try out cool photo tricks, you'll want to check out the new panorama mode: just pan the phone, and the device does the rest. It even corrects for your hand shaking. No need to take lots of individual pictures and put them together yourself!
Now for some bad news: yes, there's a new, smaller dock connector. Apple calls it Lightning. It's digital, it has eight connectors, and it's reversible, so you can connect it regardless of its orientation. Apple is offering an adapter for those who have the old connectors.
Qualities of Apple Unveils iPhone 5
Speaking of new peripherals for the iPhone 5, remember those old earbuds? You can now get something the company is calling EarPods. They're a redesigned version that goes in your ears, but doesn't offer a perfect seal – supposedly to allow some air circulation. Some observers are already wondering just how much  noise leakage we'll have to put up with from them.
Okay, so we know that the iPhone 5 is better than the iPhone 4 – but is it better than the competition? Gizmodo put together a chart that compares their specs side by side, and the answer…is somewhat less than impressive. It's a very good phone, and it will hold its own against the best of the rest, but it doesn't completely blow them away. In short, while it is an excellent phone, there doesn't seem to be a compelling reason to buy an iPhone 5 instead of, say, a Lumia 920 or a Galaxy S III. Sorry, Apple, I think I'll stick with what I have for now.