If you're looking for a crypto trading strategy, swings might be the perfect tactic to use when entering the crypto market. Swing trade, as typically known in the financial market, refers to entering a speculation trade –long or short- and holding it for several days or weeks, possibly a month.
It entails speculating price movement in the crypto market after analyzing fundamental and technical variables to favor your long-term trades in the market. The expectation is to make huge profits from holding multiple trade positions while the crypto market swings. The market highs and lows are your ideal profit zones, and you must have a strategic approach to capitalize on every opportunity in the market.
However, the crypto market experiences high volatility equal to traditional financial markets for trading forex and commodities. And your risk exposure depends on your trading skills and the strategies you use to enter and exit the crypto market. Also, your qualitative and quantitative market analysis is crucial and will determine if your trades make profits or losses.
Luckily, trading bots are becoming popular in the crypto markets to save you the headache of analyzing the market and trade. For instance, the top DCA bots aim to assist traders by taking advantage of the market swing and collecting profits in the long run. But before introducing bots to your strategy, it's best to understand the uncertainties in the crypto trading community to safeguard your capital.
Here's how to benefit from crypto market swings.
Pick Your Crypto
If you're a cryptocurrency enthusiast or investor, you must be aware there's a constant release of new digital assets that you can choose for your swing trade strategy. But picking the right crypto is a challenge and may impede you from capitalizing on market swings. With more cryptos being released, it's best to carefully invest in them and read reviews about other investors' experiences with them.
It's also crucial to analyze cryptocurrencies with huge market capitalization and actively traded in various exchanges. You'll learn what triggers the highs and lows of the underlying crypto and reap substantial benefits from price movement in the crypto market.
Crypto Exchange Counts
Similar to forex brokers' services in the financial market, choosing a suitable crypto exchange for your swing trade strategy is vital for your survival in the game. You must review prominent features like security, gas fees, and commissions, among others, to favor your crypto swings and ensure that you maximize market volatility.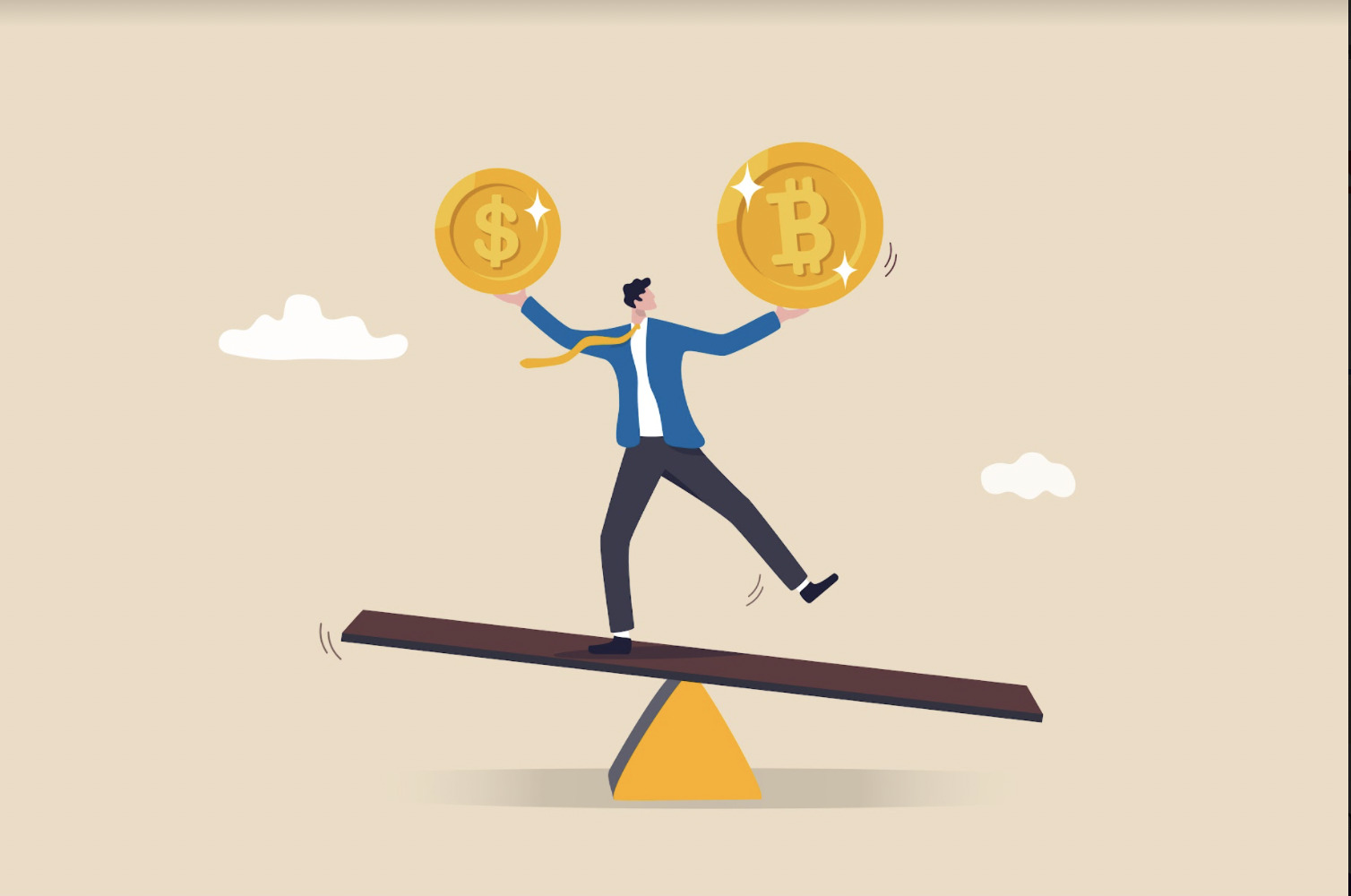 In a nutshell, your choice of crypto exchange should match your trading needs for you to benefit from crypto market swings. So, back-test various crypto exchange platforms before plunging into the market.
Time Factor
Patience is truly a virtue if you want to enjoy crypto market swings. You must be willing to endure market volatility while safeguarding your capital or risk blowing your trading account. Spread betting allows for trading on global markets, providing exposure to international stocks and indices.
To capitalize on the time factor, you must perfect your entry and exit from the crypto market. You can achieve this through learning the fundamental analysis of the cryptocurrency you're trading. It helps to align your trades with market highs and lows and collect maximum returns when leaving the trading floor.
Of note, don't use crypto hype in your fundamental analysis. It can mislead your trading decisions and prompt you to make wrong moves.
Have Profit Targets
Behind the market swings, strategy is your profit target pegged on the price movement speculations. And since you can't control market swings, it's advisable to exit your swing trade positions while still in profit.
Furthermore, holding on to your trades for too long while the market is on a reversal can empty your account. Give yourself realistic profit targets and take home the gains available.
Frequently Withdraw
Look at your withdrawal statements if you want to know you're benefiting from crypto market swings. Your gains from market price movement are supporting evidence of your swing trade strategy.
You must frequently plan your profit withdrawals from the exchange platforms you're using to access the crypto market trading floors. However, if your trades are in losses, change tact and look for new cryptocurrencies or review your trading skills.
Leverage Crypto Community
The crypto community gives insights into many contemporary approaches to trading cryptocurrency. You can place queries regarding your swing trades and get valuable information to better your swing strategy.
In addition, you'll have access to new technologies like bots in the crypto trading industry and learn the latest tricks that are profitable for crypto market swings.
Conclusion
Crypto market swings create opportunities for traders who want to long-term benefit from holding a position while the market price makes highs and lows shuttles. It requires a thorough analysis of underlying fundamental and technical issues that push the market back and forth. Your personality traits like patience are an added advantage when looking to capitalize on the crypto market swings.