If you want to step up your marketing game, look no further than video. People watch a billion hours of Youtube videos daily. Similarly, Facebook users watch 500 million hours every single day. Today, 80% of all internet traffic centers on online videos. Thus, if you don't leverage this medium, you will lose out on opportunities. Thankfully, you have an online video editor like Promo.com to create stunning videos.
If you want to enjoy more website traffic, generate leads, and improve conversion rates for your business, churning out video content will contribute to that. Video works as a powerful method to reach your target audience while improving your bottom line. In this article, you will discover 8 media resources to improve your video editing. Here you can find the best video editing software for Mac, Windows, and mobile platforms that allows producing attention-grabbing content for social media and other places.
1.   Promo.com
If any brand lives up to its name, that would certainly be Promo. It serves as the perfect online video editor to promote any brand on social media or anywhere else. Firstly, anyone can sign up for free and use the templates to create stunning slideshows, MTVs, explainers, demos, reviews, and more. Secondly, it comes with affordable tier rates if you want to enjoy more features. Thirdly, you can use it online so you don't have to worry about computer specs or saving it to your memory.
Best of all, this digital solution is super versatile. It comes with a free image resize, assuring you can optimize your projects for all platforms. Moreover, you can use a free photo collage maker to create stunning prints for any purpose. Take a look at the following features you can add with the easy to use dashboard:
Thousands of footage
Tons of photos
Extensive music library
Sound effects
Fonts
Voice-over narrative
Animation
Graphics
Backgrounds
Filters
2.   Camtasia
Camtasia is available online for download for both Windows and Mac computers. It earned its name as a popular screen recording software. Hence, some swear by it because it's easy to use, especially for videos like how-to demos. However, it is only free for use for 30 days. Afterward, you need to pay for the software license to keep using it.
Apart from recording your screen, you can also utilize Camtasia to record your webcam. On top of that, it offers editing tools that allow you to:
Trim
Move clips
Splits
Add audio effects
Transitions
Animations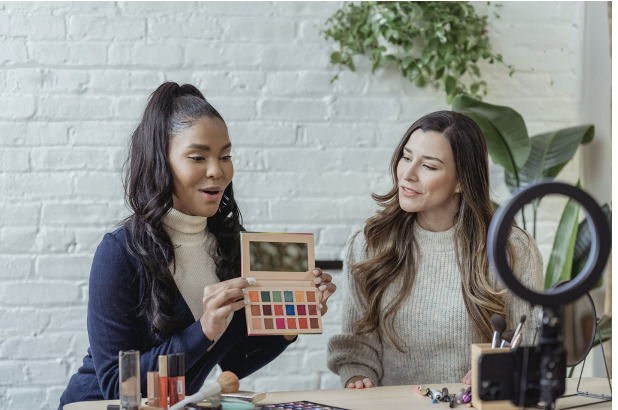 3.   Animoto
If you want an amazing online video editor that purely works on the cloud, Animoto is the answer. You can create videos without downloading anything to your computer. This web-based digital solution makes it easy for anyone to create a video. Even newbies can use it without breaking into a sweat because of the drag and drop features and tons of pre-designed templates. For example, you can create a video in these three easy steps:
Choose your theme and topic.
Add photos, clips, text, fonts, and a soundtrack.
Fine-tune your video and render it for download or sharing on social media.
Furthermore, Animoto offers apps for both Android and iOS. However, the free version of this tool comes with a big watermark in the corner which can confuse your branding. Hence, you have to pay for an upgrade if you want it gone.
4.   Powtoon
Want to create powerful toons? Powtoon indeed lives up to it by being an excellent online video editor for animated materials. It comes with a bunch of templates that you can readily customize with a few clicks of your mouse. Moreover, the drag and drop functionality assures that even beginners can make their own cartoons with ease.
Many people love Powtoon for creating explainer videos. When you use Powtoon, you also get access to copyright-free music. Most of all, you can export your video in both PPT and PDF format, so you can repurpose your content. Noteworthy, this tool comes with free and paid plans to suit your needs.
5.   Vlogit
As the name suggests, this works well for people who love creating vlogs. Thus, if you are always out and about or want to create a video without your PC, this online app will not disappoint you. It works for both Android and iOS phones or tablets. Best of all, it is completely free to use and download.
This cool tool comes with animated intros that you can customize. Create a stunning intro video for your channel's branding. Apart from that, you can add:
Animated text
Emojis
Voiceovers
Add sound effects
Graphics
Transitions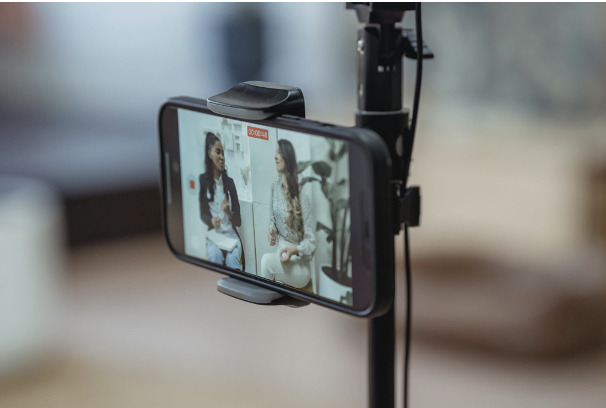 6.   Magisto
Magisto gets its name by merging magic and story. If you want to create a magical story that wows the crowd, this online video editor must belong to your arsenal of media resources. This web-based tool allows you to use the following:
Upload videos and photos
Work with templates
Add music
Include fonts
Play with effects
Most of all, FB, IG, and Youtube certifies Magisto as their partners, so you can rest easy knowing your work is in good hands. You can upload your videos into their native player. Later, it will be distributed on social media, email campaigns, and other video advertising campaigns. However, this only comes with a 7-day free trial. Later, you must upgrade to a tiered plan to keep on using it.
7.   Video Hive
Some say that Video Hive may not be the best online video editor, but it will aid you in creating branding for your content. In this cool tool, you will find the following elements:
Titles
Logo opener files
Motion graphics
Lower-thirds
Video backgrounds
Stock footage
Templates
It is a handy tool if you want to level up your video content with unique embellishing touches. However, free use comes with limited downloads. If you want unlimited access, you must pay premium fees.
8.   YouTube Audio Library
Finally, if you need soundtracks for your videos, YouTube Audio Library cannot be beaten. This works as the best media resource for all things sound. When you use the available tracks in the extensive library, you can be at peace. Why? Because you know your videos won't be flagged for infringing copyright. You will find a broad range of music tracks and even filter them according to your specifications.
Parting Words On Online Video Editor
Remember, creating amazing videos for your brand is not difficult to do if you've got the right media resources. With these tools at your disposal, you don't need expensive equipment or vast experience to edit your work. Having them as an ally works as if you have an entire production team backing you up.